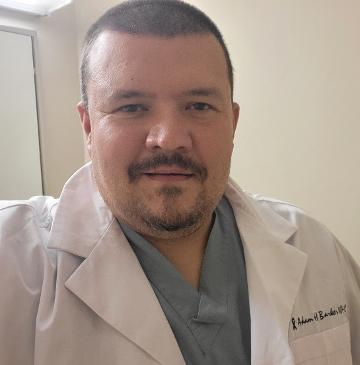 We would like to welcome our newest practitioner, Adam Barker. Adam will be working our urgent care and is excited to work with everyone no matter what their needs may be.
Adam has years of medical experience that started as an EMT-Paramedic. He worked many years in this area then moved on to become an ER Nurse and now a Nurse Practitioner. He enjoys all aspects of providing care.
Adam also enjoys being outdoors and spending time with his daughter.